Athens Advance Care, LLC has grown from a small team of qualified licensed caregivers to a large team of highly qualified licensed caregivers providing compassionate quality in-home care to seniors all over the Northeast Georgia area. The success behind the evolution of Athens Advance Care LLC's growth is our demand for excellence in client care, customer service, employee recruitment, and retention. Athens Advance Care is committed to providing quality in-home care to help our clients achieve the best quality of life possible while remaining at home.
We understand that one solution does not fit every situation. That's why we take the time to listen and learn about each client's needs and preferences. Understandably, most seniors prefer to stay in the familiar comfort of their own homes. This is more doable than you may think. We can arrange for non-medical visits performed by registered nurses and licensed home care aides. Our mission is to provide our clients with affordable private home care services. By providing your loved one with quality in-home care, your loved one will be in an environment that is familiar.
As we get older, many of us find ourselves in need of extra support to help maintain our independence. That's why companion care is becoming an increasingly popular choice among seniors looking for assistance while they remain living at home. But how do you know when it's the right time to consider this type of service? 
Being able to live independently as long as possible is something that most seniors strive for, but everyday activities can become increasingly difficult as age-related health issues begin to take hold. This can make daily tasks such as grocery shopping, cooking or taking medication more challenging than ever before. 
With companion care services, however, these tasks are made easier by having someone provide much needed assistance and companionship on a regular basis.
What Is Companion Care For Seniors?
Companion care for seniors is non-medical home care that helps elderly individuals remain independent in their own homes. 
It provides assistance with everyday activities such as: 
meal preparation, 

light housekeeping, 

medication reminders, 

transportation to doctor's appointments, 

errands,

helping seniors stay engaged and connected.
Having a companion can help seniors avoid feelings of isolation and loneliness by providing company when family and friends are not available. 
Companions offer special attention through:
conversation,

shared meals, 

hobbies,

outings,

Walks, and more
With personalized in-home companion care, senior citizens can enjoy greater independence while still receiving accessible support from qualified caregivers.
How Does Companion Care Help with Depression and Anxiety?
Companion care is an asset for seniors who are struggling with depression and anxiety. 
It can provide a

safe, supportive environment

where they can connect with others and focus on activities that bring them joy. 

Companion care also offers the opportunity to engage in

meaningful conversations

and socialize with people from all walks of life, which helps to combat loneliness and isolation.

The companionship provided by companion care can help

reduce stress levels, increase self-esteem, and create better coping strategies

for dealing with difficult situations. 

Additionally, having someone knowledgeable about

mental health issues

available to talk through problems can be beneficial when it comes to managing symptoms. 

Companionship also encourages seniors to

stay active physically and mentally

; participating in enjoyable activities such as cooking or gardening promotes a healthy lifestyle while providing an outlet for reducing feelings of sadness or fear.
Providing In-Home Companion Care in Athens, Watkinsville, North High Shoals, Winterville, Bogart, Commerce, Jefferson, Statham, Arcade, Bishop, Clark County, Oconee County, Jackson County, Barrow County, and surrounding areas.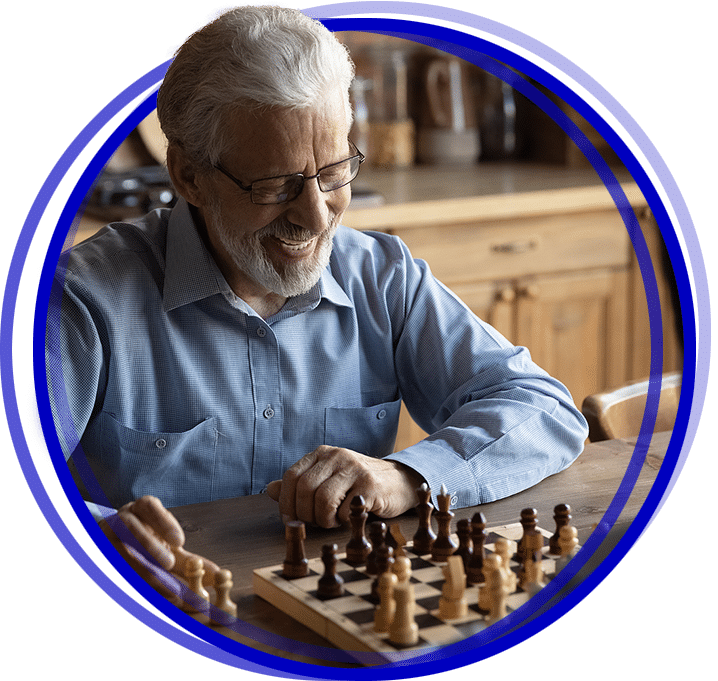 Companion care provides seniors with comfort, understanding, emotional support, and connection during times of difficulty. Having someone attentive listening ear around reminds us that we are not alone in our struggles – no matter how daunting they may feel at times!
How Does Companion Care Help Seniors Stay Independent?
Companion care for seniors can be a valuable asset in helping them stay independent. Here are some key benefits that companion care offers:
Companionship

– A trained caregiver will provide quality companionship and social interaction for the senior. They can also assist with activities like board games, reading books, shopping trips, and more.

Safety

– Companion caregivers can ensure seniors remain safe by monitoring their medical conditions, taking vital signs regularly, administering medication as prescribed, providing transportation to doctor's appointments, and alerting family members if there is an emergency.

Independence

– Seniors who receive companion care will have access to assistance while still maintaining independence. Caregivers understand how important it is for elderly individuals to maintain autonomy over their daily lives and will work to make sure they continue to do so safely and comfortably.
In addition to these advantages, companion care allows seniors to stay in their own homes longer instead of having to move into assisted living facilities or nursing homes prematurely. 
With this type of homecare services available at home, seniors are given the opportunity to enjoy life on their terms without sacrificing safety or comfort levels.
We are not a franchise. Our leadership was born and raised in Athens, we are locally owned, and we have been actively involved in the community since 2007. Click to learn more about us and what makes us different.
Read the kind words from previous clients. Our testimonials and reviews show how dedicated we are to customer satisfaction.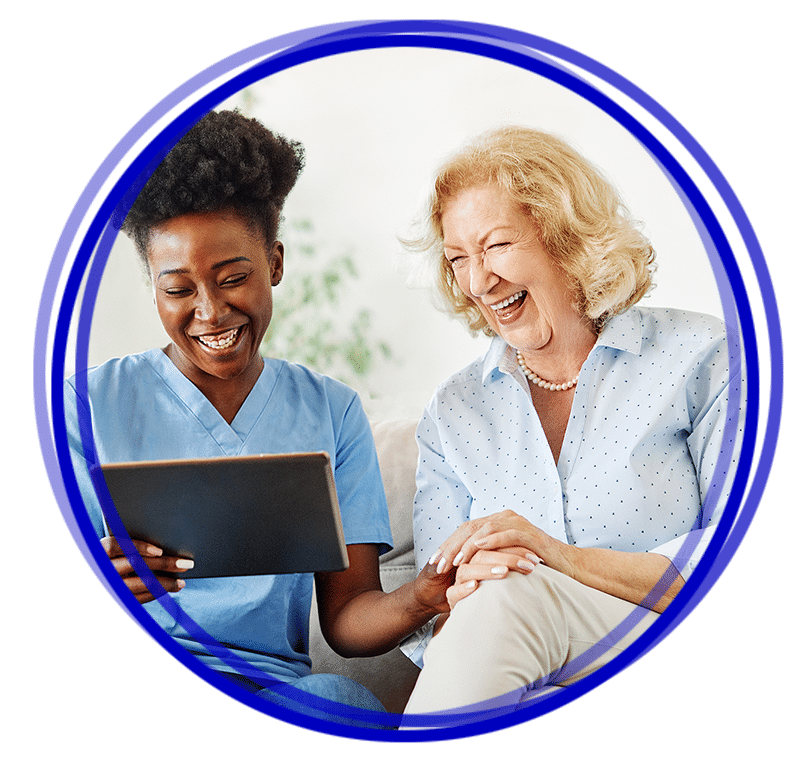 How Does Companion Care Help Seniors Stay Social?
Companion care not only provides physical assistance but also helps keep seniors socially engaged with others through shared experiences and interests.
Studies have shown that having regular contact with friends or family members has a positive effect on mental health by relieving stress, reducing anxiety, improving moods, and helping people stay connected to those they love. 
Socialization is especially important as we age because it gives us purpose and keeps our minds active while providing emotional support during difficult times. 
Not surprisingly, seniors who feel lonely often suffer from depression which can further affect overall wellbeing. 
Having someone around to talk to or just spend time with makes all the difference in keeping spirits high and promoting healthy lifestyles among older adults.
How Does Companion Care Help Provide Respite For Family Caregivers?
When it comes to providing care for a senior loved one, family members are often the go-to choice. But this can leave little time or energy for other commitments and activities. That's why companion care is so important—it gives caregivers much-needed respite from their duties.
Think of companion care as an extension of your own support system. 
A professional caregiver provides companionship and supervision that allows you to take a break from your responsibilities while ensuring your elderly relative remains safe and engaged in life. 
The help they offer isn't just limited to physical tasks either; they also provide emotional support which can be immensely beneficial for both seniors and caregivers alike.
Companion care providers come with extensive training and experience, making them invaluable resources when it comes to taking on some of the burden associated with caring for an aging loved one. 
They bring expertise in safety protocols, mobility assistance, medication management, therapeutic exercises, nutrition planning, and more – all tailored specifically to meet the needs of each individual client. 
So not only does companion care to give you peace of mind knowing that someone qualified is watching over your loved one's well-being but also enables you to free up some much-deserved personal time away from home – something we could all use more of!
We strive to provide the highest quality of care at an affordable cost. Reach out to us today to get started.