Parkinson's Disease Care at Home
Athens Advance Care, LLC has grown from a small team of qualified licensed caregivers to a large team of highly qualified licensed caregivers providing compassionate quality in-home care to seniors all over the Northeast Georgia area. The success behind the evolution of Athens Advance Care LLC's growth is our demand for excellence in client care, customer service, employee recruitment, and retention. Athens Advance Care is committed to providing quality in-home care to help our clients achieve the best quality of life possible while remaining at home.
We understand that one solution does not fit every situation. That's why we take the time to listen and learn about each client's needs and preferences. Understandably, most seniors prefer to stay in the familiar comfort of their own homes. This is more doable than you may think. We can arrange for non-medical visits performed by registered nurses and licensed home care aides. Our mission is to provide our clients with affordable private home care services. By providing your loved one with quality in-home care, your loved one will be in an environment that is familiar.
Parkinson's Disease affects over ten million people worldwide and is especially prevalent among older adults. As people age, they may struggle to maintain their independence due to this debilitating condition. With proper home care assistance from certified professionals, however, seniors can still enjoy a comfortable life at home despite the challenges posed by Parkinson's Disease.
According to the National Parkinson Foundation, up to one million Americans live with Parkinson's disease. With this in mind, it is essential that seniors have access to professional resources and support systems for their home care needs.
Home Care providers are trained to identify symptoms associated with the illness and develop specialized plans of action that not only address medical needs but also promote overall quality of life. They offer an array of services tailored to each individual client, creating personalized plans that ensure comfort and safety while allowing seniors to retain control over their daily lives.
What is Home Care for Seniors with Parkinson's Disease?
Home care for Parkinson's disease is a form of in-home care that provides assistance to seniors with the condition. It includes medical, physical and emotional support tailored to each individual's needs. Home care helps individuals manage their symptoms, maintain independence, and enjoy life.
Parkinson's disease is a progressive disorder caused by the deterioration or death of nerve cells in the brain responsible for producing dopamine – a chemical messenger which controls movement. As these cells die off, mobility can become increasingly difficult and cause tremors, stiffness, slowness of movement, difficulty balancing and coordination problems. Other issues may include depression, fatigue, insomnia and memory loss.
At-home care assists seniors living with Parkinson's by providing personalized attention to help improve quality of life while maintaining dignity and autonomy as much as possible. 
Home Care Services typically include activities such as:
daily companionship visits; 

meal planning and preparation; 

errand running; 

light housekeeping; 

bathing/grooming assistance; 

medication reminders;

transportation services; and more.
Caregivers are also trained to recognize changes in behavior associated with Parkinson's so they can take appropriate action when necessary.
Understanding Parkinson's Disease and In-Home Care
Parkinson's Disease (PD) is a progressive neurological disorder that affects movement. It can be difficult to manage this condition on your own, making home care an invaluable aid for seniors with PD. Let us now explore how at-home care services can help those living with the disease.
Home caregivers provide personalized and compassionate assistance tailored to each individual's needs. 

They create a safe environment where individuals feel secure and comfortable while addressing their physical limitations and social challenges associated with Parkinson's Disease. 

The presence of a caregiver also offers emotional reassurance which can reduce stress levels and contribute towards improved quality of life for people affected by PD. 

A meaningful relationship between client and caregiver helps build trust so that clients can feel confident about sharing their anxieties or concerns without fear of judgement or stigma. 

Caregivers are professional advocates who strive to ensure their clients receive the best possible level of care available to them.
Common Symptoms Of Parkinson's Disease
Parkinson's Disease (PD) is a progressive and degenerative neurological disorder that affects the ability to control movement, balance, and coordination. It is estimated that over one million people in the United States are currently living with PD. For those affected by this condition, managing it can be an incredibly difficult task. 
The most common signs of PD include:
Tremors or shaking:

This symptom usually begins on one side of the body and then spreads to both sides as the disease progresses. These tremors often occur when the person is at rest but may also occur during physical activity such as writing or eating. The tremor may cause difficulty in performing activities of daily living such as buttoning clothing or putting on jewelry.

Rigidity:

Muscles become rigid due to tightness which makes it hard for them to move freely or smoothly causing stiffness or pain in parts of the body like the neck, hips, arms, legs etc.

Slowness of movements:

As Parkinson's advances patients will find their reflexes slowing down making everyday actions take longer than usual like walking upstairs or getting out of bed.

Impaired balance and impaired posture:

Poor balance and posture make tasks like standing up from a chair more challenging. People with advanced stages may experience falls resulting in injuries that require medical attention.
Providing Parkinson's Care at Home in Athens, Watkinsville, North High Shoals, Winterville, Bogart, Commerce, Jefferson, Statham, Arcade, Bishop, Clark County, Oconee County, Jackson County, Barrow County, and surrounding areas.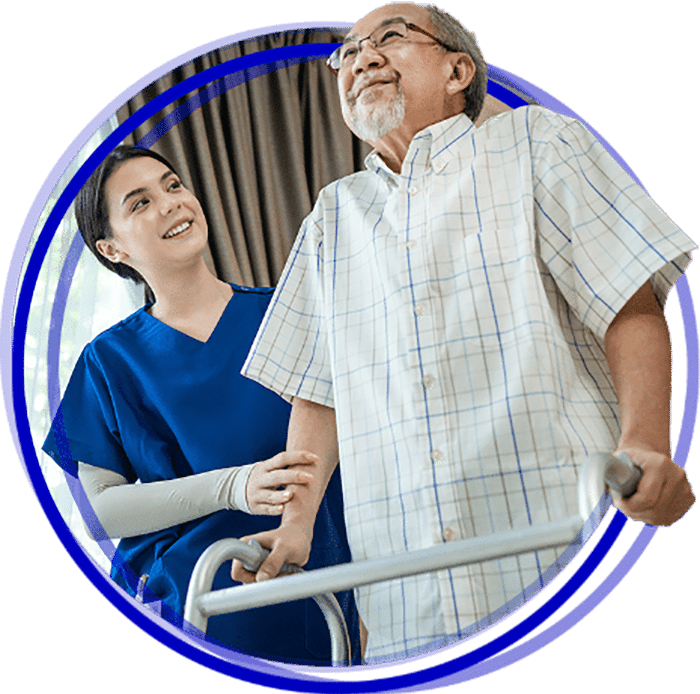 Benefits of Home Care For Seniors with Parkinson's
Home care for seniors with Parkinson's disease can be incredibly beneficial. It provides them with the support they need to remain independent in their own homes and maintain a sense of freedom. Home care can help reduce stress, improve quality of life, and increase safety in the home.
One benefit of home care is that it allows seniors to receive professional caregiving and assistance without having to leave the comfort of their own homes. Caregivers are able to provide companionship and emotional support. This ensures that seniors have access to home care assistance at all times.

Another advantage to home care is that it helps promote independence by allowing seniors to continue living on their own terms. Caregivers provide assistance only when needed so that seniors feel comfortable maintaining control over their day-to-day lives.  

They also assist with activities like housekeeping, meal preparation, transportation, and more which can make managing daily tasks much easier for those living with Parkinson's disease.
The availability of personalized care plans tailored specifically for individual needs makes home care an invaluable resource for elderly individuals dealing with chronic conditions like Parkinson's disease who wish to remain independent but require some additional support from time to time. 
With proper management, these services can ensure that seniors enjoy safe, healthy lifestyles in the comfort of their own homes while still being able to take part in activities they love without feeling restricted or limited due to age or health condition.
We are not a franchise. Our leadership was born and raised in Athens, we are locally owned, and we have been actively involved in the community since 2007. Click to learn more about us and what makes us different.
Assistance with Activities of Daily Living
Living with Parkinson's Disease can be a challenge, particularly for seniors. Home care providers are able to assist seniors in their daily activities and provide them with the help they need.
Home care aides have experience working with people who have Parkinson's disease and can provide assistance that is tailored to each individual's needs. They understand how this illness affects mobility and cognitive abilities, making it difficult for some individuals to perform daily tasks on their own. Home care professionals can help seniors manage these symptoms by providing support with basic functions such as:
Mobility Assistance
– Walking & transferring safely
– Moving around the home
– Using walking aids if needed
Daily Care
– Bathing & dressing
– Grooming & personal hygiene
– Meal preparation & feeding
Household Chores
– Light housekeeping chores
– Laundry services or assisting clients in doing laundry themselves
– Shopping errands (groceries) & other related duties
Home care workers also aid seniors with managing medications and keeping up their appointments. With all of these services available, homecare enables seniors afflicted with Parkinson's disease to stay independent at home while receiving quality medical attention from experienced caregivers.
Nutrition and Diet Management
Nutrition and diet play a vital role in managing Parkinson's disease. Proper nutrition helps maintain a healthy weight, regulate energy levels, and reduce potential complications from the condition. Home care aides can help seniors with Parkinson's develop meal plans that meet their nutritional needs while considering dietary restrictions such as low-salt or gluten-free diets.
Home care providers also assist seniors with shopping for groceries, preparing meals, and eating them on time. They can remind clients to take medications at specific times throughout the day and encourage them to stay hydrated by drinking plenty of water or other fluids. In addition, home care aides provide valuable emotional support during mealtimes so seniors feel comfortable enough to eat without feeling embarrassed or isolated due to physical symptoms associated with Parkinson's disease.
Read the kind words from previous clients. Our testimonials and reviews show how dedicated we are to customer satisfaction.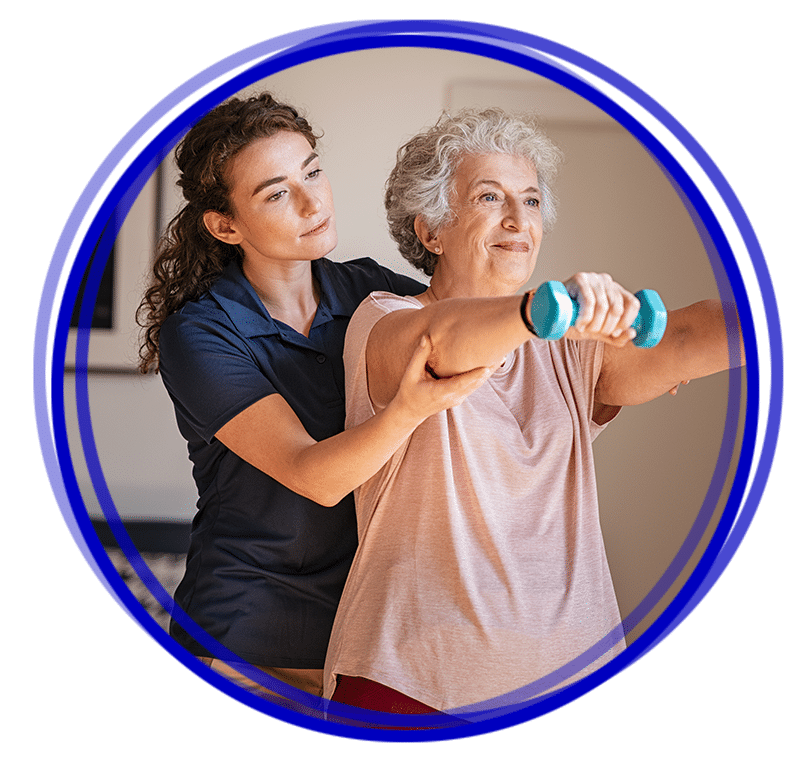 Respite Care For Family Members
Caring for a senior with Parkinson's disease is an incredibly difficult and demanding task. Family members are often the primary caregivers, providing support and assistance on a daily basis. This can be very taxing physically, mentally, and emotionally. For this reason, respite care can provide essential relief for family members who find themselves overwhelmed by their duties as caregivers.
Respite care involves scheduling breaks from caring for your loved one that can range in duration from several hours to a few days or even weeks. 

During these times, another qualified caregiver takes over the duties of the primary caregiver so they can have time away from the responsibility of caring for their loved one. 

Respite care also allows family members to take part in activities outside of home care that would otherwise be impossible due to their responsibilities at home. 

Such activities might include visiting friends and family, going out to dinner, taking trips away from home, or simply having some quiet time alone without worrying about caring for someone else.
Respite care has many benefits both for the person being cared for and their primary caregiver(s). It offers much-needed physical and mental rest while ensuring that quality care is still provided during periods when no other family member is available to provide it. In addition, high-quality respite services can help improve communication between all parties involved in the process of caring for seniors with Parkinson's Disease – allowing everyone involved to feel more supported throughout the journey.
How Do I Find a Parkinson's Home Care Provider Near Me?
Finding a home care provider for your senior loved one with Parkinson's Disease is easy if you know who to call. Athens Advance Care serves your area, and is ready to assist. With the right resources and knowledge, you can make an informed decision that will provide your family member with quality care in their own home.
When it comes to finding a home care provider, there are several factors to consider. 
First and foremost is safety: ensuring that the potential caregiver has undergone background checks and is experienced working with seniors who have medical conditions such as Parkinson's disease. 

You should also determine whether they offer any specialized services or support specific to managing your senior's condition. 

It is equally important to ensure that the provider offers enough flexibility to meet your senior's needs without compromising on quality of care.

Doing research online is a great place to start when looking for potential providers in your area; many websites list certified caregivers with reviews from former clients. 

You may also want to see if local hospitals or health centers offer referrals for trustworthy homecare services in the community. 

Finally, don't forget word-of-mouth recommendations – ask friends and family if they know of anyone who provides quality homecare services in the area!
Taking time now will help you find the perfect fit for your loved one's unique situation and provide peace of mind knowing they are receiving reliable care at home.
We strive to provide the highest quality of care at an affordable cost. Reach out to us today to get started.
Mobility Assistance and Transfer Support
When seniors with Parkinson's disease struggle to transfer from one place to another, home care services can be a great help. Home caregivers are skilled in providing the physical assistance and supervision necessary for safe transfers between beds, chairs, bathtubs or showers, wheelchairs, and other locations. 
They ensure that the senior is comfortable throughout the process by using correct body mechanics and maintaining proper posture during each step of the transfer.
Caregivers also understand how important it is for seniors to feel independent when transferring between places. That's why they provide support tailored to individual needs – whether it's offering verbal cues or guidance while allowing the senior to do as much of the work as possible. 
This ensures that seniors remain active participants in their own care and maintain their sense of freedom as much as possible.
Medication Reminders and Compliance Monitoring
The power of home care is undeniable when it comes to helping seniors with Parkinson's Disease. Through the use of medication reminders and compliance monitoring, caregivers are able to provide much-needed support that can make a real difference in the lives of those struggling with this debilitating condition.
Home health aides play a major role in providing timely reminders for medications prescribed by doctors for individuals with PD. 

This ensures that patients take their medicine on time and as directed, which helps maintain mobility and stability throughout the day. 

Caregivers also monitor compliance so they can report any changes or side effects from taking the drugs to medical professionals. 

This allows doctors to quickly adjust dosages or prescribe alternative treatments if necessary.

Caregivers serve as advocates for senior citizens living with Parkinson's disease, ensuring that their needs are met and that they receive quality care within the comfort of their own homes.
Supervision and Safety Monitoring
For seniors with Parkinson's Disease, home care services can provide a layer of supervision and safety monitoring that is essential. Professional caregivers are trained to recognize signs of trouble, such as changes in motor control or difficulty speaking. They also know how to help reduce the risk of falls by helping seniors navigate their environment safely.
Home care provides an invaluable service that not only promotes safety but encourages self-sufficiency and independence among those who have been diagnosed with Parkinson's disease. It allows seniors to experience life on their own terms without sacrificing any sense of security or comfortability in doing so.
Social Interaction and Companionship
Social interaction and companionship are key components of home care for seniors with Parkinson's disease, as it plays an important role in their quality of life. Having someone to talk to can help reduce stress and provide comfort from loneliness. Home caregivers can also offer support during activities such as exercise or hobbies that the senior enjoys.
Here are some ways home caregivers provide social interaction and companionship:
Engaging in conversation about topics that interest the senior

Encouraging physical activity or other recreational pursuits

Providing emotional support when needed
Homecare helps seniors with Parkinson's maintain a sense of independence by bringing companionship into their lives without compromising freedom. 
Caregivers create meaningful relationships through which they gain insight into the needs of each individual patient, providing personalized attention tailored to those needs. 
This enables seniors living with Parkinson's to remain independent while still receiving much-needed social contact and friendship.