As seniors age, money issues can get more complicated and scary. Seniors can find it hard to keep track of their money because of things like retirement, health care costs, and changing economic conditions. They are also potential targets of fraud, which can wipe out a large chunk of money if not found quickly. In this blog, common money problems seniors may face are explored, as well as how monitoring and support by in-home care providers and their support team can help.
Understanding the Special Financial Problems of Older People
For many older people, retirement is a big deal. It's important that loved ones help them figure out how much their pensions, 401(k)s, IRAs, and Social Security payments will be worth in retirement and encourage them to make a budget that fits their income and costs in retirement. This will make sure they have a solid financial plan. Things like assistance through in-home care, downsizing, and future planning must also be considered.
Additionally, healthcare costs increase with age, so it's important to know about Medicare and supplemental insurance choices. Loved ones can help seniors review these plans to pick the best plan for their needs. Seniors also need to make a will to ensure that their assets are divided the way they want. Finding a lawyer experienced with the older generation is the first step to assisting them in getting the help they need to create wills, trusts, and powers of attorney.
As mentioned above, con artists often target older people. While loved ones can teach them about common scams and warning signs, like calls, emails, or door-to-door sales that they didn't ask for, new scams come out every day. This is where in-home care team monitoring can help ensure seniors aren't being taken advantage of. Simply being there and consistently communicating with seniors can find red flags.
Tips to Help Loved Ones Handle Their Money and In-Home Care Support
Talking to older people about their finances openly and honestly is important. Get them to talk about their worries, goals, and questions. This conversation will help loved ones better understand what they want. It's also a good idea to talk to financial planners, accountants, or lawyers who specialize in helping seniors with their finances. These pros can give seniors and loved ones good advice.
Additionally, loved ones may need to help seniors get their bank accounts, tax records, insurance policies, and investment portfolios in order. Keeping these papers in order makes it easier to make decisions and makes things easier in case of an emergency. It's also essential to keep these records current and make changes as needed.
Many programs are available for seniors, but finding the right ones might be difficult. With the help of the in-home care team and loved ones, seniors can navigate these programs and may be able to get handouts, tax credits, or other forms of financial help when needed.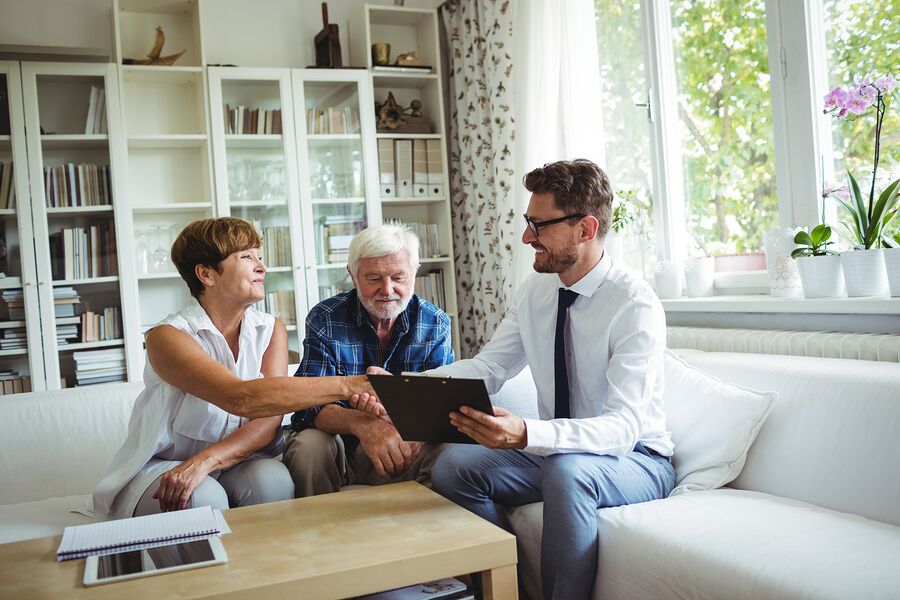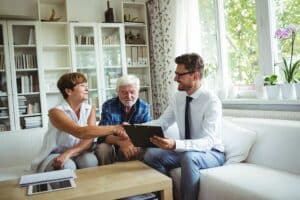 It can be hard to figure out money problems with age, but with the right help and tools, seniors can get financial security and peace of mind. Loved ones can help seniors stay financially independent and enjoy their golden years to the fullest by encouraging open communication, getting professional help, keeping up-to-date on available resources, and relying on a trusted in-home care team to provide additional support.
Sources: https://dailycaring.com/seniors-in-financial-trouble-ways-to-help/
https://www.consumerfinance.gov/consumer-tools/educator-tools/resources-for-older-adults/financial-security-as-you-age/
If you or an aging loved one are considering In-Home Care Services in Watkinsville GA, please contact the caring staff at Athens Advance Care, LLC today! (706) 705-2290
Providing exceptional home care in Athens, Watkinsville, North High Shoals, Winterville, Bogart, Commerce, Jefferson, Statham, Arcade, Bishop, and surrounding areas.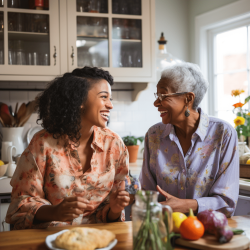 Latest posts by Athens Advance Care
(see all)