A hip fracture can change a person's life, requiring medical care and therapy. Working with a personal care at home team is integral to getting better. The team can help with both physical and mental healing.
Keep reading to learn more about what seniors need to help them heal.
Hygiene and Skin Care
If seniors break their hip, they may have trouble moving around because it hurts, and they can't carry as much weight. Having personal care at home can ensure they stay clean and helps to care for their skin so they don't get infections or other problems. Bathing, changing clothes, and taking care of their skin regularly can help improve their general health and help them heal quicker.
Mobility Assistance
People with hip fractures often need crutches, a walker, or a wheelchair for a while. Personal care at home workers can help seniors move from their bed to a chair, help them use mobility devices, and support them when they move so they don't put too much stress on their healed hips.
Medication Management
Pain control is significant after a broken hip. The personal care at home team can ensure that recommended medicines are taken on time and in the dosage, which can relieve pain and make the healing process less uncomfortable.
Additional Services that Personal Care at Home Provides
Nutrition and Hydration: Getting the right food and water is vital for healing. Personal care at home workers can help plan well-balanced meals that help bones heal and speed up rehab.
Emotional Support: Recovering from a hip fracture can be hard on emotions because seniors may have to get used to having less movement and less independence. Personal care at home aides can spend time with their clients, talk to them, and give them mental support to help them feel less lonely and anxious.
Help with Activities of Daily Living (ADLs): After a hip fracture, ADLs like dressing, grooming, using the bathroom, and taking care of personal chores can be challenging. Personal care at home assistants can help with these things, so seniors can keep their respect and sense of self-worth while improving.
Fall Prevention: Hip injuries are often caused by falls. Personal care workers can help make the environment safer by getting rid of possible hazards, making sure there is enough light, and helping the person move around so they don't fall again. Loved ones can also help by installing safeguards against falls.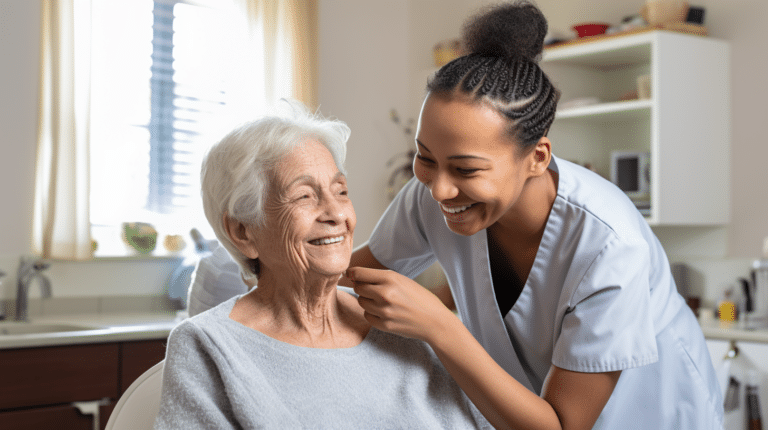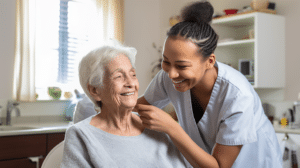 Encouragement and Motivation: Recovering from a broken hip can be long and complicated. Personal care providers are essential because they can support, motivate, and have a positive outlook on the person, which can make a big difference in how determined the person is to regain mobility and independence.
After a hip fracture, seniors need to care for themselves to speed up recovery and improve their general health. This includes a wide range of physical, mental, and practical help that helps the seniors get back on their feet and return to their everyday life while they heal. With assistance from loved ones and the personal care at home team, they get the support they need.
Sources: https://www.medicalnewstoday.com/articles/hip-fracture-recovery
https://www.cnn.com/2019/05/13/health/hip-fracture-death-partner/index.html
Providing exceptional home care in Athens, Watkinsville, North High Shoals, Winterville, Bogart, Commerce, Jefferson, Statham, Arcade, Bishop, and surrounding areas.
Latest posts by LashayLa Walter
(see all)