You worry that your dad's not eating enough. He'll eat if you stop by and cook for him, but the groceries you purchased for him at the start of the week haven't been touched. He doesn't seem to be eating at all, and you don't know what to do. How do you get him to eat enough? Have you considered hiring companion care at home services to you with this matter?
Find Out What He Enjoys the Most
What does your dad love to eat? If he has a sweet tooth, make fruit smoothies that he can drink and get the nourishment he needs. Make large batches and freeze them in single-serving containers that he can thaw and pour into a glass.
When you're making fruit smoothies, use protein powder and unsweetened Greek yogurt, cauliflower pieces, spinach powder, nut butter, high-protein milk or nut milk, and frozen berries. A banana and chia seeds add fiber.
If he's a meat and potato fan, you could use puff pastry sheets and top them with a homemade stew. Seal them up into rectangles and freeze them. When he's hungry, he can pop this homemade hot pocket into the toaster oven until it's golden brown and the stew is heated.
Puff pastry sheets can also be stuffed with taco meat, olives, corn, black beans, and pico de gallo for a Mexican version of a hot pocket. Make a breakfast hot pocket with scrambled eggs, vegetables, and chicken sausage.
Have sandwiches stocked up for him to take from the refrigerator and eat. Homemade sushi made with avocado, cucumbers, brown rice, carrots, and cooked shrimp isn't hard to make, and he doesn't have to do more than take some pieces, put the lid back on the storage container, and go to the table to eat them.
Stock Up on Groceries He Will Eat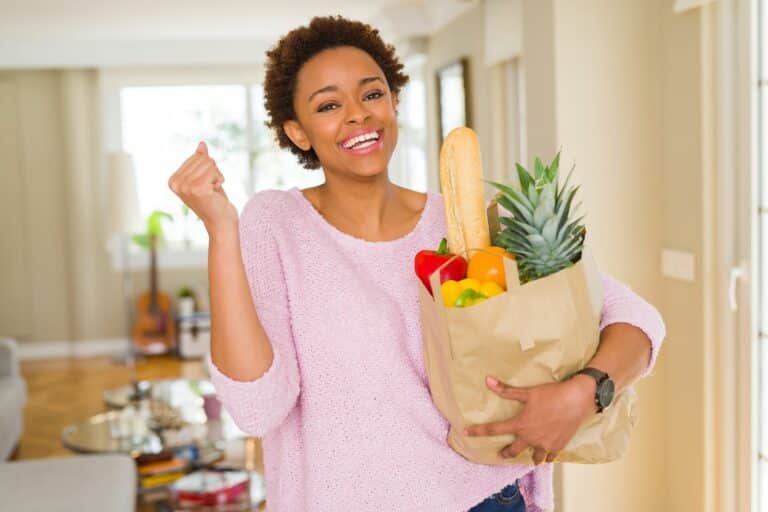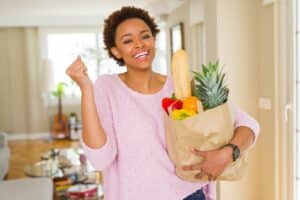 Your dad may prefer snacks to full meals. Purchase pre-sliced cheese and whole grain crackers that he can snack on. Have low-sugar snack bars that are packed with protein from nuts and whole grains from oats.
If he enjoys dried fruits and vegetables, keep those on hand. Roasted nuts are also a handy snack. Fresh fruit is important to keep stocked. Aim for vegetables like baby carrots that he won't have to peel or trim before he eats them.
Have Companion Care at Home Aides Available to Spend Time With Him
Don't leave your dad alone all week. Have friends and family stop by as much as possible. If he has people to dine with, he's less likely to skip meals.
With companion care at-home aides stopping by every day, every few days, or just once a week, your dad will have the groceries he needs to stay nourished and hydrated. Talk to our companion care at home advisor to learn more about meal preparation and grocery shopping services.
Providing exceptional home care in Athens, Watkinsville, North High Shoals, Winterville, Bogart, Commerce, Jefferson, Statham, Arcade, Bishop, and surrounding areas.
Latest posts by LashayLa Walter
(see all)