Seniors can engage and connect on a deeper level by playing games with loved ones and companion care at home providers. Games not only deliver enjoyment and pleasure, but they also have a lot of positive effects on seniors' general well-being. In addition, games have been shown to increase mental acuity, cognitive performance, memory, and social connections. This article i
Introducing a few games that seniors can play alone, with their families or with companion care at home aides
Card Games: Rummy, Poker, Bridge, or even simpler card games like Uno or Go Fish, are all fantastic choices. They support seniors in developing their memory, focus, and strategic thinking skills. Additionally, playing cards offer the chance to socialize and spend time with loved ones.
Board games: Everyone of any age can enjoy timeless games like Scrabble, Chess, Checkers, or Monopoly. These games encourage critical thinking, problem-solving, and strategic planning. They also promote constructive rivalry and a sense of achievement.
Puzzles: Jigsaw puzzles are great for seniors since they help with patience, hand-eye coordination, and cognitive capacities. The process of putting puzzles together as a family may be cooperative and fun.
Gesturing games: Charades are fun and encourage imagination, teamwork, and interaction between players. Seniors can actively engage by playing hints or making educated guesses, which will encourage social contact and communication within the family.
Seniors can also watch game shows, especially trivia-based ones, to trigger memories and increase their mental stamina. Games of trivia can also start conversations with loved ones and companion care at home providers about the things that seniors remember. This offers a wonderful cross-learning experience. With the help of loved ones, they might also enjoy virtual games on their computer or phone. The younger generation can bond with seniors by showing them how to play.
Understanding the Benefit of Playing Games
Playing games challenges the brain and improves seniors' mental agility. It can improve memory, problem-solving ability, and critical thinking, which lowers the risk of dementia and cognitive decline.
Other benefits are listed below.
Increases social interaction: Playing games offers seniors the chance to connect and engage in social activities, both of which are essential for their mental well-being. It promotes a sense of community, fights feelings of isolation or loneliness, and builds ties within the family.
Emotional well-being: Playing games makes people happy and excited, which releases endorphins and lowers stress. Participating in fun activities can enhance mood, lessen anxiety, and promote overall emotional wellness.
Physical Advantages: Some games, like charades or interactive video games, require physical mobility. Seniors participating in these activities can increase their coordination, stay physically healthy, and stay active.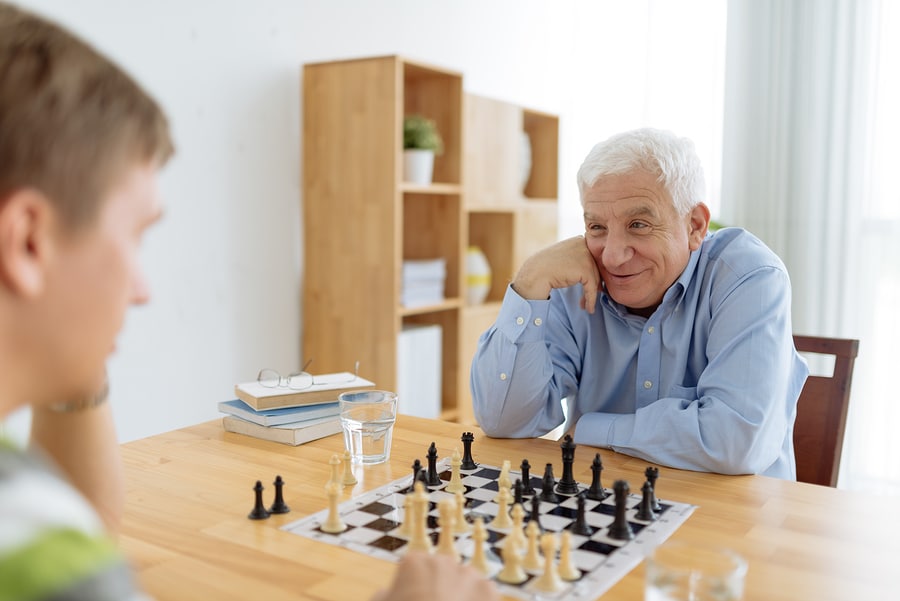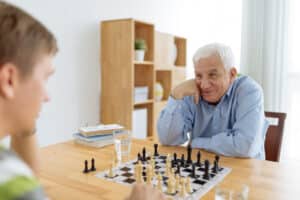 Playing games with seniors fosters intergenerational relationships and allows family members of all ages to connect, exchange experiences, and learn from one another. It fortifies ties within families and forges enduring memories. It's crucial to take into account seniors' preferences, physical restrictions, and talents while choosing games to play with them. The objective is to develop a welcoming and delightful experience that meets their requirements and fosters their mental, emotional, and physical well-being. Companion care at home can join in on the fun by encouraging seniors to participate in gameplay.
Source: https://www.ncbi.nlm.nih.gov/pmc/articles/PMC4130645/
https://acrosstheboardcafe.com/benefits-of-board-gaming-for-seniors/
Providing exceptional home care in Athens, Watkinsville, North High Shoals, Winterville, Bogart, Commerce, Jefferson, Statham, Arcade, Bishop, and surrounding areas.
Latest posts by LashayLa Walter
(see all)